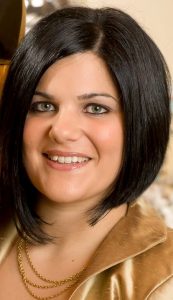 Welcome to the website of the Association of Anaesthetists of Malta.
I feel very honoured to be welcoming you in my capacity as the new president.
I would like to thank the present committee for choosing me as president and I feel very fortunate to be working with a committee made up of very enthusiastic members who are all rearing to get going.
I would also like to thank the previous committees who have been instrumental in achieving what the association stands for today.
The AAM is the professional body representing doctors in Malta who practice anaesthesiology, intensive care and pain medicine. It plays a vital role in ensuring we can continue to provide excellent patient care by driving the highest standards of safety and quality through training, education, exams, quality improvement, research, and other activities. We are responsible for patients throughout the perioperative period, we have a leading role in intensive care units, delivery suites and in resuscitation rooms.
As anaesthetists, we have the overall responsibility for patients' safety and well-being before, during and after surgery. The AAM represents and ensures the quality of patient care by safeguarding professional standards in the three specialities of anaesthesia, intensive care and pain medicine. Advances in interventional radiology, cardiology and other specialities requiring anaesthetic services are leading to a rapid increase in the demands on the anaesthetist. It is therefore imperative that quality of care retains its value despite this ever-expanding demand for an increase in service provision.
The AAM supports the trainees' interests and is directly involved in the local training programme through writing and updating the training document and being present at all trainee committee meetings. During this term education will be given its due importance.
Anaesthesia is a complex, intense speciality, and burnout in anaesthetists is a well-documented fact and certainly not uncommon.
Members of our association are well represented globally, including at the European Union of Medical Specialists (UEMS), the European Society of Anaesthesiology and Intensive Care (ESAIC), the European Board of Anaesthesiology (EBA), the National Anaesthesiologists Societies Committee (NASC) and the World Federation of Societies of Anaesthesiologists (WFSA). Some members have leading roles in the structures of these fora and work unremittingly to ensure that anaesthesia remains a dynamic and appealing medical speciality.
Over the past 2 and a half years, the profile of anaesthetists has taken on a new dimension as a result of the COVID-19 pandemic, during which our skills and resources were stretched to the limit, with the setting up multiple intensive care units to be able to cope with the overwhelming demands when the crises were at its peak. Because of the novelty of the situation, which reached pandemic proportions, we had to adjust our skills to a rapidly changing scenario involving the writing of new protocols and guidelines, teaching staff new skills and knowledge,
As we emerge from this experience which in spite of its challenges has served to enrich our knowledge and skills, we look to the future with optimism but with the awareness that many of our members have experienced variable degrees of burnout and fatigue and that it is up to us to ensure that these factors need to be addressed aggressively to ensure that the expertise of our workforce is not lost.